In The Spotlight – HGH Injections Cost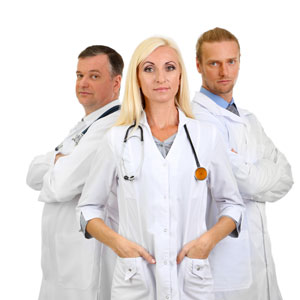 When HGH was synthesized for the first time, it was viewed as a promising cure for children suffering from growth hormone deficiencies. It was the physician's number one choice where they used growth hormone injections on kids who faced growth and development disorders in their early years. But then other uses of growth hormone injections were rediscovered and the market expanded. Growth hormone proved its usefulness to athletes who wanted an alternative to steroids.
HGH injections proved to be an optimistic choice for muscle enhancement and fat reduction. These injections have fast action and their side-effects are negligible in comparison to anabolic steroids. Since HGH has different uses, it is packaged in different dosages. The price will vary accordingly.
Depending upon the adversity of the condition, HGH of different dose is recommended for adults and kids. Actually the dose will dictate the price which lies between $800 to $2500 in a month. Since HGH injections are an important part of the treatment, they account for the majority of the price. However, we cannot be completely certain how much it can cost for sure.
If you are scheduled to get HGH injections from a doctor along with other supplemental treatments of the hormone replacement therapy, then the whole thing can cost you around $3,500 per month. The cost gets sky high if a higher dosage is required.
Who takes HGH injections
Growth hormone injections pull in various benefits that are enjoyed by a normal person who does not lack growth hormone secretion. So far, we know that it lowers fat deposition and promotes the development of lean muscle mass. Listed below are some more outcomes of using growth hormone injections.
It reduces fat deposition over muscles.
In kids with lower HGH, the development becomes normal and the child is able to reach proper size.
The supplements given along with injections will furnish amino acids for better muscular development.
Things to note
With all the benefits of growth hormone in mind, there are just a few more things you need to consider. Make sure you see the doctor before taking growth hormone injections for any reason. Some people can even experience side effects in the presence of any existing medication. So you need to steer clear of any supplements or HGH for that matter if the doctor doesn't approve its use.
If a patient has real HGH deficiency, then health insurance can offer coverage. However, the cover is not meant for injections if there is no real need for it and the person wants to use it only for cosmetic reasons. Also note that the insulin level of the patient drops when injected with HGH. If you are training for any bodybuilding competition, then HGH can be taken twice a day and the second dose has to be injected before going to bed.
HGH on low price
The most successful approach to get HGH on low price and still get good results is when you reduce the dose. This only way to make this work is when you are taking a high protein diet and exercising constantly to stay active.