Menopause Treatment Miracle – Hormone Replacement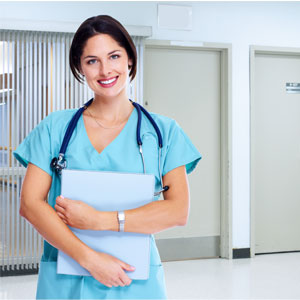 There's no avoiding it – every woman goes through an unpleasant period in their life referred to as "menopause." Changes, both physical and mental, during this time can be crippling to a female's lifestyle and may never be reversed. That is, if certain measures aren't taken. When a woman stops ovulating, which is essentially what menopause is, menstruation stops occurring and reproduction is no longer an option.
The science behind this is that the ovaries stop producing hormones, specifically estrogen and progesterone. Along with this come many unpleasant symptoms, which can be prevented easily through hormone replacement therapy, or "HRT." Find out if HRT is right for you and live freely during and well after menopause.
Menopause treatment explained
Most women experience symptoms of menopause around the age of 50. Of course, every body is unique and the symptoms may come as early as the age of 45. Menopause treatment is available for women of various ages but is not recommended for pre-menopausal women. Negative changes that occur during this time include hot flashes, night sweats, mood swings, reduced sex drive, hair loss, insomnia, decrease in memory function, palpitations, vaginal dryness and infections, and many more.
All of these can be neutralized with the re-introduction of estrogen into the body's system. You can feel better than ever at any age with hormone replacement therapy. Watch these uncomfortable symptoms of menopause disappear completely or better yet, get menopause treatment before they even occur.
Menopause treatment gets you back up to speed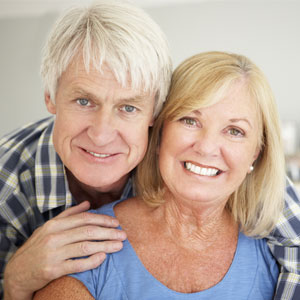 Hormone replacement therapy will not bring back your menstrual cycle or allow you to conceive children once again, but it will restore your hormonal levels so that all symptoms of menopause are no longer a hamper on your lifestyle. Once again you will be able to keep up with physical activity as well as feel mentally capable to take on any struggles your life may throw your way.
In addition to that, your sexual desire and ability to perform will be rejuvenated so you can lead a healthy sex life. Not only that, but menopause treatment also provided miraculous health benefits such as reducing the risk of diabetes, osteoporosis, and even some forms of cancer. The side effects known to effect during HRT are minor, including tenderness of the breasts, nausea, and bloating.
However, these effects only occur during the early stages of the therapy. Take the chance to improve your quality of life and feel young again with hormone replacement therapy for women.
Myths of menopause treatment
Some concerns have been sparked about hormone replacement therapy for women that have left many skeptical of the treatment. Myths of related risks include that women who undergo hormone replacement therapy suffer increased risk of breast cancer, cardiovascular disease, and obesity. Recent studies have disproven all of these myths. In fact, it is strongly discouraged to take estrogen and/or progesterone in oral form, which is what causes many of the above mentioned risks.
When you choose to consult with us about a proper menopause treatment, no potential hazards will be overlooked. The products that we offer are completely natural and the safest being offered. We provide you with a treatment that is completely unique to your needs and circumstances. Don't allow yourself to be drained by menopause, rather take matters into your own hands and let us help.