Testosterone Boosters and Their Implications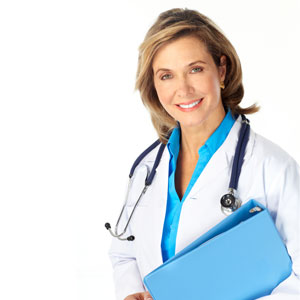 Among all the other means to cure low testosterone, there is one natural and safe way to maximize the body's synthesis of testosterone.
Now you can improve your workouts with more muscle mass and better physical endurance. It is no hidden fact that testosterone secretion can be enhanced with dietary supplements. A dietary supplement combination marked for normalizing or increasing hormone levels is termed as the testosterone booster.
To date, testosterone boosters are considered the safest and the most natural means to increase testosterone within the blood stream. The male hormone levels reaches its peak in mid teens and upto the age of 25.
After that, there is a gradual but certain decline in the average secretion of testosterone. However, the symptoms of declining testosterone are not as noticeable in every men. Most people can even live for years without ever knowing that they have low testosterone.
The most noticeable symptoms of this condition are as follows:
Reduced sex drive
Inability to focus or reason
Weight gain in terms of fat
Lean muscle mass loss
Reduced physical strength and energy level
Sexual dysfunction
If you are silently suffering from these symptoms, your life is about to change. Testosterone boosters present a natural means to combat all these symptoms. The main ingredient of change in testosterone boosters is Tribulus extracted from plants. If it is taken for an extended period of time, the natural release of the hormone can be triggered and enhanced.
Another new booster gaining popularity is D-aspartic acid and various studies proves that it brings back testosterone levels to normal. However, these are purely dietary supplements that happen to boost testosterone production as well. They can easily be confused with prohormones also known as steroids. Now all the disparaging comments from the media about the use of testosterone is actually against prohormones.
When the prohormones are ingested they are converted into anabolic steroids which are not really needed in the body. The Food and Drug Administration is currently putting a ban on all supplements that are prohormones in nature so that the public can be guided to the correct dietary supplements.
The dark side of testosterone boosters
I bet you thought testosterone boosters are pure good. They can only yield benefits when used in correct proportions but they are not that safe if the dosage exceeds the prescribed amount. Here is a brief overview of what side effects you encounter from testosterone over-use.
Water retention
Prostate tissue stimulates which can hamper with normal urination
Breast enlargement
Sleep apnea
Reduction in testes
Mood swings and aggressive behavior
However, some symptoms resulting from testosterone deficiency can be detected from lab testing.
Inconsistent cholesterol levels
Reduced sperm count can also lead to infertility
More blood coun
Increased PSA levels