Are You The Right Candidate For Hormone Replacement Therapy?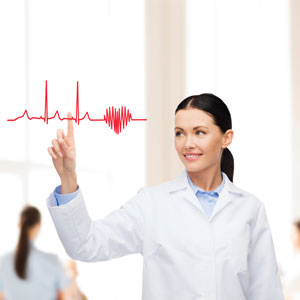 The term hormone replacement therapy is a treatment option for females who cannot produce some hormones after crossing menopause. The post-menopausal symptoms are pretty annoying and hormone replacement therapy emerges as a treatment for hot flashes, thinning of bones and loss of muscles. Besides addressing these apparent changes, hormone therapy can also prove long-term benefits against the risk of heart diseases and dementia.
Later on, some clinical trials revealed the dark side of this form of treatment. A survey showed that the therapy was dangerous for older women after menopause. Various results and surveys confirmed that the concerns about this therapy were genuine. Due to its possible health hazards, the fame of hormone replacement therapy declined.
Now the administration of synthetic hormones to improve quality of life went into strict scrutiny. The doctors are now cautious to recommend hormonal replacement. The therapy is advised for females who do not have a medical history of diseases.
Hormone replacement therapy pros
Hormone therapy is meant to evade all the post-menstrual symptoms. How useful it can be for your particular condition will depend on the type of treatment you opt for. You can either go for the systemic hormone therapy approach or take the low-dose vaginal products.
Systemic hormone therapy
It is also a mode of delivering systemic estrogen in females who show menopausal symptoms like bone thinning, hot flashes and sleepless nights. With the administration of estrogen, the signs of dryness and the burning feeling in vagina are also reduced. Moreover, administration of estrogen through gels, skin patch, creams and pills to reduce signs of osteoporosis but the doctors have already started suggesting alternative means of treatment for bone thinning problem.
In some cases, the systemic hormone therapy approach has been used to prevent long-term risks after menopause. There has been some evidence suggesting that the risk of heart disease can be reduced if intake of estrogen is continued after menopause.
A group of Danish scientists did an extensive research on the efficacy of hormone replacement therapy. They found that after 10 years of hormone intake in post-menopausal women, there was a significant decline in mortality rate and the risks of other fatal diseases like stroke or cancer.
Another clinical trial from the Kronos Early Estrogen Prevention Study suggests a similar result. It concludes that younger females after menopause have improvement in quality of life after taking estrogen along with progesterone and progestrin. The two hormomes mentioned latter are often given together the elevated levels of progesterone can increase the risk of uterine cancer. On the flip side, if a female undergoes hysterectomy (removal of uterus), she will not be given the dose of progestin.
Vaginal products
It is referred to as low dose preparations of the hormone estrogen. Normally, these preparations are administered through creams or tablets and they are meant to suppress vaginal symptoms that appear after menopause. These preparations are not really effective against other depressing signs of menopause. These preparations are recommended in patients who are more susceptible to urinary and vaginal infections as a result of estrogen loss.
Understanding the risks
The prime reason for reservations against hormone therapy despite its efficacy was the fact that it has certain health concerns. When the combination of estrogen and progesterone was tested, it showed that the patients had an increased risk of breast cancer, heart diseases and stroke.
Another research shows that estrogen induction in women with hysterectomy elevates the chances of breast cancer. And just like the combination hormones, the results of this test also showed elevated risks of clots and strokes. Moreover, the combination of artificially administered estrogen and progestin makes the breasts more dense in mammograms. As a result, the presence of cancer cannot be identified in the breasts of such females.
Besides increases the chances of breast cancer, the hormone combinations yields more risks and this is not just limited to estrogen-progestin combination. Some medical experts have clarified that the risks of hormone therapy will vary if estrogen is given alone or with combination pill. There are other critical factors that will determine the magnitude of risk. These include:
Your present age
History of diseases in the family
Dose of administered estrogen
Your age at the time of menopause
Medications due to some prior condition
All these possibilities must be considered for females who are about to take hormone replacement therapy or who are already taking hormones as a result of deficiency.
Hormone replacement therapy has both sides
In order to identify and comfirm the symptoms of irritability after menopause, you need to go through a series of tests to determine the possible health risks from this therapy. You should be concerned about your health right from the time of menopause. Deaying the treatment will do no good. There is a lot of research about the delivery modes of estrogen. if you seek treatment, it will not be all that bad.