From anti-aging quackery to health reassurance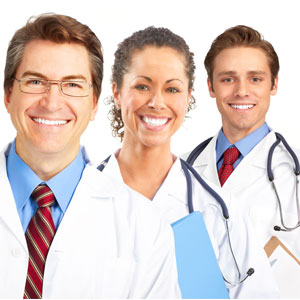 HGH therapy is often perceived as an incredible anti-aging solution. However, this is not always true. Several HGH therapy clinics are trying to spread awareness that this treatment option can only be offered if the root cause of hormone deficiency is diagnosed. So the first question you should ask yourself is whether or not your symptoms have anything to do with HGH deficiency. This is where HGH therapy clinics come into play.
No doubt, the rapidly depleting levels of growth hormone can pose drastic effects on your health, but taking HGH therapy without consulting a professional doctor can create complications later on. Besides, the right dose of growth hormone injection can only be prescribed by a doctor. Stay away from scams and forget about ideal dose mentioned online while you visit HGH therapy clinics.
Treatment stages in HGH therapy clinics
HGH treatment comprises of a direct hormonal delivery system through injections or an indirect mode through pills. Scientific studies have proved the former to be an effective system but have also raised concerns about the misuse of this ingenious invention. To prevent this drug abuse, several HGH therapy clinics are operating. The idea is to identify real deficiency.
Step 1: Preliminary analysis
When a person discusses the symptoms that can closely relate to growth hormone deficiency, the doctors will conduct physical analysis and suggest a set of tests including blood tests. The preliminary diagnosis in the form of physical scan is conducted to find out the source of the abnormality. Moreover, the doctors can also put up some questions about your lifestyle. They will assess your diet and exercise routines. If you are willing to modify your lifestyle, then HGH therapy can work wonders.
Step 2: Test and Screening
Most HGH therapy clinics are well-equipped to conduct tests and screening. The qualified doctors will then analyze the blood work and identify whether or not you are having hormone deficiency. Sometimes, the symptoms can be due to any other medical condition which cannot be cured with Growth hormone therapy.
Step 3: Diagnosis
After the testing and screening phase, it can be concluded if the patient is actually suffering from hormonal imbalance. Hence the diagnosis involves a series of tests and analysis and the doctors ensure that the medical history of the patient is safe for hormone therapy.
Step 3: Start HRT therapy
Before moving on, let me clarify, there is no such thing as starting HRT therapy on your own. If you think your condition needs help, you need to consult HGH therapy clinics and get a customized dose suggested for yourself.
Step 3: Get IGF -1 monitored
The doctors at HGH therapy clinics have a simple way of knowing if everything is under control. After a personalized dose is prescribed, the doctor will ask the person to come in for IGF -1 monitoring. If you have been taking the prescribed dose, the levels of IGF -1 would remain under the normal range. In case you are missing any dose or taking more than the prescribed dose, then the change will be identified with the level of IGF.
Go for customized HRT
Everyone's physiology and body chemistry is unique. The best way to treat hormone deficiency is to get a personalized HGH therapy plan. During physical analysis and after studying you're the blood work, your physician will listen to all the concerns and devise an HRT program accordingly. Moreover, the patient can get follow ups at HGH therapy clinics and get their queries answered from the knowledgeable and trained medical staff.