Is Hormone Therapy Apt For You?
When the two modes of hormonal administration are compared, systemic estrogen appears to be a better way to suppress post-menopausal symptoms. There are few conditions when the benefits of this system will outweigh its risks when:
You are losing bone mass rapidly and no other treatment works
You are suffering from osteoporosis or coronary heart complications as a result of menopause
You have had premature menopause around the age of 40
When hot flashes and other menopausal symptoms get unbearable
It needs to be noted here that women suffer from early menopause if they have had their ovaries removed. According to a research, women who have had early menopause have less risk of ovarian or breast cancer. Such women can especially be benefitted by hormone replacement therapy. However, the risks of this treatment will also depend upon the age of the patient and the time elapsed since menopause. This indicates that all patients are some the same. The right type of treatment and the assessment of personal risks can be done by consulting a doctor.
When you should not get hormone therapy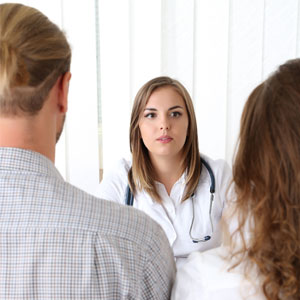 Before going for hormone therapy, your complete screening is required. This is dome to check any pre-existing condition such as presence of cancer in breasts and ovaries.
Moreover, if any blood clots are identified in the lungs, hormone therapy must be discontinued. In some cases, the symptoms of menopause are not that troublesome. There are some women who can live through them without taking hormone therapy.
If you don't show hot flashes and insomnia, you can probably deal with post-menopausal symptoms. Anyhow, the possibility of osteoporosis and heart diseases lingers. Hormone therapy reduces such risks and promotes lifestyle changes.
How to reduce the risk while being on hormone therapy
The first and the foremost thing is to find a suitable delivery system for estrogen. After diagnosing the criticality of the condition, the doctor will suggest either the use of pills, vaginal cream, or hormone-releasing rings to be placed inside the vagina. Some patients only show vaginal symptoms due to menopause, and for them the low-dose vaginal cream can show satisfactory results in comparison to skin patch.
Older patients in search of treatment for estrogen deficiency must take small dose for a short period of time. The condition is termed more critical when the onset of menopause begins at a younger age. In that case, the dose has to be higher to cope with estrogen deficiency in the long run.
Moreover, without follow-ups and check-ups, the efficacy of the mode of delivery cannot be identified. The doctor will test your for the risks as well and recommend continual of the therapy after pelvic exams, and mammograms.
The symptoms of menopause usually get worse with a sedentary lifestyle. Lack of physical activity and absence of healthy diet leads to some secondary health problems like elevated cholesterol and high blood pressure. Normally, the patient on estrogen therapy are also given progestin. However, this combination has certain risks.
Hormone therapy not for you, what next?
Some people are capable of managing post-menopausal symptoms better than others. They go for a healthy lifestyle approach and prevents the use of caffeinated drinks and alcohol. Some take up relaxed breathing and yoga seriously to help them suppress the depressing symptoms. On the list of alternative medicine, yoga, tai chi and acupuncture emerges as the best remedies. If for some reason hormone therapy is not working for you, then consult the doctor for alternative treatment.