Injectable HGH Side Effects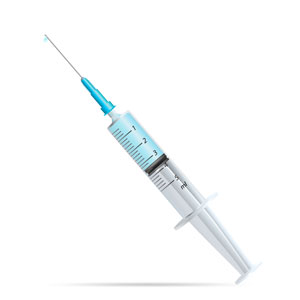 Being prepared has never hurt anyone, especially when it comes down to matters of your health. Supplemental hormones have recently stirred up a revolution in the medical industry. Demand for treatment is rising as more information is readily available.
With so much speculation about HGH therapy, there have been many articles rejecting the effectiveness of treatment and claiming that there are serious side effects. Separating the truth from myth is our purpose.
Allow us to tell you of all the truthful details about HGH therapy, its great benefits, and potential injectable HGH side effects that occur due to the misuse of the product.
Benefits before injectable HGH side effects
Many of us have no or little knowledge about HGH and treatment for low HGH. Like all hormones, HGH (human growth hormone) is a chemical messenger. It is made up of 191 amino acids in total, making it one of the most complex hormones produced by the body. It also happens to be one of the most important, sometimes referred to as the "master hormone." HGH is made in the pituitary gland of the endocrine system. It simulates activity throughout the entire organism, regulating critical bodily functions and maintaining healthy organs. Some benefits of hormone replacement therapy include but are far from limited to the following:
Changes in work out pattern – once your pituitary gland is stimulated to produce more human growth hormone, it goes to action by burning off fatty cells in your organism and allowing muscle cells to grow properly. You will notice that even with a light physical workout you will be achieving incredible results.
Energy booster – not only will you be able to see results from working out, but you will be able to withstand long periods of physical exercise, so you can finally keep up on that hike with your children or play a game of ball without getting winded.
Enhance immunity – HGH therapy strengthens not only your metabolism but your immune system as well. After treatment you will notice that you are able to heal and recover from sicknesses much quicker than before.
Cure from mental block – another great reason to treat yourself with HGH are the abundant psychological benefits it brings. Many people who suffer from lack of motivation, increased anxiety and irritation, and even chronic depression are cured once they restore their HGH levels.
Relating to injectable HGH side effects
As mentioned before, injectable HGH side effects are out of the question if you closely follow instructions stated by the physician while you are undergoing treatment. Unfortunately, this is sometimes not taken as seriously as it should by some. Every once in a while there is someone who decides to take matters into their own hands. Most times this is because they want to accelerate the process of HGH therapy and take more than directed.
Beware of this, your body will reject the extra HGH and will deal with it through various injectable HGH side effects. This can lead to things such as swelling of the muscles, which will cause pain. Also, an elevated dosage or frequent injection can elevate blood pressure and heart rate, lead to tunnel syndrome, and cause damage to the pituitary gland. Do not take initiative in changing dosage or frequency of use. Instead, talk to your physician or come in for a check-up to avoid injectable HGH side effects.