Answering Pressing Questions On Testosterone Therapy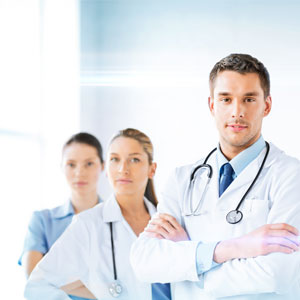 It's hard to hear questions about testosterone therapy from a deficiency patient. Normally, they are too embarrassed to ask. Since they never ask, a lot of queries regarding this possible treatment will always remain a mystery for them. It is for this reason we have devised a set of questions and answers to guide people who can never dare to ask. Read on to get a glimpse on queries relating to the testosterone therapy.
How can I get help for low T
The problem can begin from infancy for which a routine screening is done to check the growth of the testes. As a child hits puberty, the parents must consult a doctor if the development of secondary sexual characteristics is delayed.
Grown up males with reduced testosterone have complains of reduced libido and difficulty in maintaining erection. The females with less testosterone also encounter loss of sexual desire and reduced libido.
How can low testosterone be diagnosed
The apparent signs of low testosterone are non-specific and can easily be confused with a different condition. Hence, the doctor will ask you to present your complete medical history. This includes reports of physical examination and blood tests. The diagnosis of low testosterone will also depend upon the age of the patient. For instance, a child with low testosterone can have delayed physical development. This can easily be confirmed from blood tests for testosterone.
If the test report shows low testosterone, the patient will be confirmed for hypogonadism. The levels hormone secreted varies throughout the day but it will always be the maximum in the morning which is why it is the ideal time for the collection of blood samples. After viewing the basic clinical reports, the doctor will recommend further tests to identify if it is due to primary or secondary hypogonadism.
What can be the possible treatment for low testosterone?
Once the cause for reduced testosterone is analyzed, a suitable treatment is recommended. In normal conditions, testosterone levels are bound to fall with increasing age. A lot of people confuse this with low T. Actually low testosterone is confirmed when this hormone levels in blood are too low in comparison to normal people of that age.
When there is a definite decline in testosterone, it can be supplemented with suitable means of hormone replacement therapy. The initial stages of this therapy can start with intramuscular injections of testosterone that must be administered by a professional at least twice a week. Other means of inducing testosterone include testosterone gel, patch or a putty placed over the gums.
Each method of administration has its own pros and cons. However, if the patient is in urgent need of treatment, the doctor will advise which treatment option is more feasible and least risky. Moreover, your complete clinical status or test reports will dictate the type of treatment most suitable for you. Meawhile, you can be suggested some medications to stabilize hormonal levels in blood.