Testosterone and Women
Testosterone is important for women. Important not only because everyone wants to make love with the active help of this hormone, but one can cite a lot of arguments in favor or testosterone.
Testosterone and Women's Health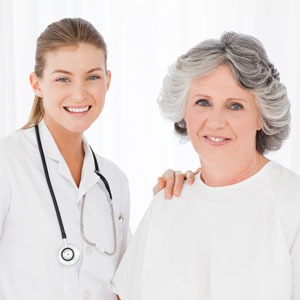 If a woman 30 years of age underwent surgery of the ovaries, there is a 70% chance that she will experience a decrease in the level of hormones. Almost the same happens as in menopause. This data is sad but truthful.
A particular concern is that women remain delusional about their health for many years. Friends and even doctors are beginning to assure you, they say, "okay, if you go through with the operation at the age of 30, your ovaries will still be okay and will work even up to 50 years of age." Do not believe in these words, for they are the delusions of people who do not have all the right information.
Medical experts have suggested that critical hormones are lowered to a very low level when the uterus is removed, cut, and clamped at the uterine artery.
This results in poor blood flow to the ovaries, preventing them from producing testosterone.
Expert's opinion
If a woman starts estrogen therapy, the reserve and total amount of testosterone that can circulate freely in the body is reduced greatly, which leads to negative consequences. Estrogen increases the amount of proteins that bind sex hormones, Globulin.
Globulin, along with its many other roles, has been found to have a large number of links to the basic dosage of testosterone. That explains why after a hysterectomy, the most beautiful girls and women lose muscle weight and their body becomes flabby and ugly.
Due to the lack of testosterone, muscle mass is decreased, body fat increased, sexual desire is lost, excitability and interest in the opposite sex as well. Please tell me, who would like that?
Restock your hormone supply
The misconception is that people accused of having such changes are victims of a faulty surgery. This is far from the truth. After surgery, you should take the appropriate supplements in the right amounts, depending on your body characteristics. If you take supplements containing testosterone and estradiol, you will partially compensate for the lack of hormones. This can be done with the help of a doctor.
Women, aren't you aware?
Many doctors cannot settle – to prescribe women testosterone or not? Writing out prescriptions to patients after surgery or going through serious symptoms, they are reluctant to prescribe testosterone to women, because they are not suited for quality treatment. Dear women, do you know that you need testosterone, just as your man does?
Of course, men need testosterone in much higher amounts than women, but even for females this hormone is simply vital to maintain order of the organism. However, modern women are very educated and know what they need and how to achieve the hormonal levels in the body necessary to be complete and self-sufficient. To find out the truth about your hormonal background, get tested.
When a doctor prescribes something, be sure to consult with him or her and ask to prescribe drugs that would compensate for the mission hormones and neutralize the excess of others.
Testosterone in moderation, love without boundaries
Properly deciding on the amount of testosterone and other hormone necessary for a quality sex life and happiness in general is not easy. Try to love yourself; do not resort to critical boundaries caused by a deficiency or excess of the hormone. Be happy, and you'll help others do the same.
| Age: | T Level (ng/dL): |
| --- | --- |
| 0-5 months | 20-80 |
| 6 mos.-9 yrs. | <7-20 |
| 10-11 yrs. | <7-44 |
| 12-16 yrs. | <7-75 |
| 17-18 yrs. | 20-75 |
| 19+ yrs. | 8-60 |
| Avg. Adult Female | 15-70 |
| 30+ yrs. | -1% per year |