Testosterone Use On The Rise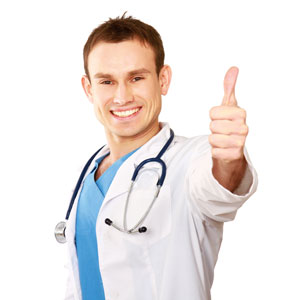 A rising concern hits the nation as more and more middle-aged men are opting for testosterone. This might elevate the chances of men abusing a drug to feel and look younger and boost their libido. Its not hard to get a prescription for this powerful enzyme if a man has declined testosterone but the real need for this supplement is when the hormone gets really scarce – a condition known as hypogonadism.
With the introduction of this hormone in blood, there is an improved sex drive, reduced body fat, leaner and stronger muscles. Another study suggested that a lot of those men on prescription medicine never encountered any real deficiency.
A health insurer recently checked their databases reveals that a lot of men who have been using testosterone where among them there is a vast majority of middle-aged and older men.
The age-group above 40 has the highest ratio of male users and half of those were genuinely suffering from hypogonadism. The report further extends by saying that 40 percent of those males were also complaining about problems like erectile dysfunction and extreme fatigue. Testosterone replacement therapy has proven its advantages against all its odds so it must not be abused, says the medical groups in clinical guidelines from the endocrine society. They have reconfirmed that the drug must only be used by people who have extremely low levels of testosterone.
Now for determining blood testosterone levels, a test is conducted. In this report, however, there is no clear indication of how many men actually had the deficiency who had taken the test. The side effects associated with testosterone therapy include acne formation, reduction in the sperm cell count and thickening of blood. If these symptoms are prolonged, the patient becomes vulnerable to heart diseases along with the risk of prostate cancer.
If a rather healthy individual starts using testosterone after the age of 40, the person gets exposed to the drug and there is nothing much known about the effects on comparatively healthy users. Generally, there is a gradual decline observed in men testosterone levels after they cross their 30s. note the average levels are between 300 to 1000 ng / dL.
However, a sharp fluctuation in the levels is observed on account of certain factors like the use of any prior medication, age, time of the day and your sleeping patterns. In reality, the factors makes it all difficult because sometimes the patient has loe testosterone levels such that he is determined hypogonadal but the next day things start to get back to normal due to the absence of any one of the factors.
Another study from the US reveals that 30% of men lying in the range of 40 to 79 years, had a real testosterone deficiency. Others are just looking forward to increase muscle mass and enhance libido. Out of the men with diagnosed deficiency, only a small percentage show the symptoms like erectile dysfunction, depression and hot flashes. The standard practice established by endocrinologists was known to everyone. It stated that the testosterone therapy is only for those individuals who had testosterone deficiency and showed its clear signs and symptoms.
Its fairly simple, the treatment should not be started unless there is enough clinical evidence about the condition. For a lot of people introduction of testosterone therapy has been a life-changing experience. More and more people with this condition are getting diagnosis and treatment. Though some physicians are truly concerned about the drug abuse, they also appreciate that the health risks for people with low testosterone levels are rapidly finding a cure.
It has been pointed out that normal men with this hormonal deficiency tend to have a shorter life span and more chances of cardiovascular disorders, diabetes risk and osteoporosis.