Top Reasons to Start Your Testosterone Therapy Today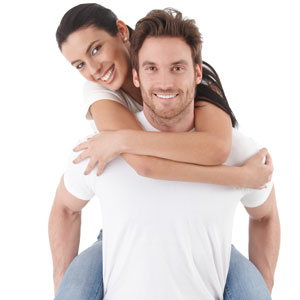 More and more older men are starting to beat the odds and shock the world with surprisingly youthful looks and capabilities. Yuichiro Miura is skiing down Mount Everest at the age of 81 years old, Ted Brown is still lifting 130-pound weights at the age of 83 and Alessandro Manfredini is one of the best-looking eye candy men on Pinterest despite his age. Most people don't even live this long and here are these old guys defying nature with their abilities and looks. While some of these agile men are lucky enough to have terrific health and looks naturally, many older men owe their youthful looks and abilities to hormonal therapy like testosterone therapy.
Why do I need testosterone therapy?
A lot of people are afraid of using hormonal therapies because steroids have such terrible health benefits to men and especially women. But many hormonal therapies like testosterone therapy are actually tremendously healthy as long as it is used correctly.
If you are wondering; do I need testosterone therapy? Then it is definitely time for you to start reading up on some of the top benefits of this hormonal therapy. Testosterone therapy is one of the best hormonal treatments for men because it keeps you healthier, boosts your mental health, helps you regulate your body weight much better and helps you build great looking muscles. But the best reason to start using this therapy is probably because testosterone therapy has surprisingly a few negative side effects.
Top reasons to start testosterone therapy
So why do you need testosterone therapy when there are so many other products on the market? There are many great reasons for men to start testosterone therapy. Here are the top reasons why so many men are diving in on this fountain of youth:
Men enjoy general improved health. Men's bodies produce less testosterone from the age of 30 but when they use this hormonal therapy they still enjoy all the great health benefits that youthful men enjoy such as better muscle build, higher energy levels, better hair growth, more energy and much better sexual performance.
Testosterone is greatly linked to weight loss because this hormone boosts your metabolism, fuels your muscles, gives you more energy and helps your body burn fat much easier.
Bodybuilding results are much better when you use testosterone therapy because your muscles grow much stronger and bulk and tone much quicker.
Top testosterone treatments
There are quite a few different testosterone treatments available. You can take testosterone supplements, but the most effective testosterone treatment is testosterone injections that you can administer yourself from the comfort of your home.
How to start testosterone therapy?
If you are wondering how to start testosterone therapy, then you have come to the right place. On our website, you will get the best advice for testosterone therapy, you will get access to qualified doctors that can diagnose you with testosterone deficiency and provide you with a prescription and you can shop for the best testosterone products currently on the market. All the information, advice and guidance are available for you right here on our website and from our testosterone experts.