Queries Regarding Testosterone Treatment In Men?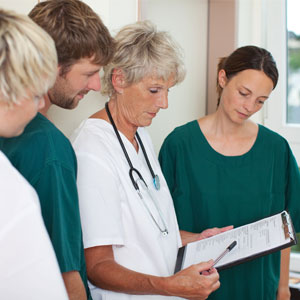 When testosterone production in males reaches its lowest ebb, the condition becomes a medical problem but the question is what is the lowest amount at which the patient should opt for treatment. Moreover, do you really need a synthetic version of testosterone that your system cannot synthesize.A layman cannot answer any such questions.
The reason is that testosterone levels are constantly changing and some of the prominent signs of low testosterone such as low stamina and drop in libido can also be the symptoms of something else.
Considering aspects of low T
A few years back, endocrinology specialists had established certain ground rules regarding the treatment of low T illnesses. According to them, no male patients with inconsistent symptoms and fluctuating serum testosterone levels will be allowed to have testosterone therapy. But that wasn't a reason enough r the manufacturer who accelerated their production and actively advertised for their products. As a result, many men got involved and started discussing the future prospects for the use of this drug.
Needless to say what was the impact of marketing. The success of their marketing can be judged from the fact that there was a threefold rise in testosterone prescriptions in men in their 40s and above. As it turns out, it was a total of 11 million men who took the prescription drugs of this hormone. Surprisingly one-third of these men never ran a test before taking prescription testosterone.
The buyers for testosterone supplements needs to stay put and do not get lured with every marketing gimmick. Testosterone therapy comes with certain side-effects such as risk to the heart and increased chances of various cancers. When all the risks are combined, the advantages don't seem so lovely. Subsequently, every scientific and non scientific journal published the story of low testosterone, thereby increasing the demand for this hormone in the market.
Honestly, the prime sale of this hormone is on account of a marketing effort that constantly defines low testosterone as a medical condition. And the only treatment for this clinically proven condition is testosterone replacement therapy. Technically, the marketing was so strong that many men never felt the need to get some tests. Among the population of millions of men in America, some are bound to be lazy, others are complete couch potatoes, some not interested in sex and others are aging. This is the whole target audience.
Initiatives to create awareness about diseases plays a pretty decent part in educating people about disease conditions, introducing them to alternate treatments and referring the patients to more qualified health care practitioners. Thus, it's not just about drug manufacturing. The demand fueled by awareness spins the manufacturing wheel.
Once they are fed with the basic knowledge about declining testosterone, it will be easier for them to take the next step which is consulting a professional doctor. After that the condition of the patient is analyzed on an individual basis and a series of tests are recommended if the symptoms are too severe.