Checkups and Screenings for Women on Hormone Therapy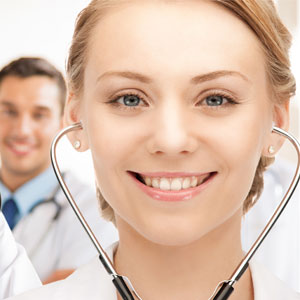 Post-menopausal females are advised to get a full body checkup every year but this is more important if they are suffering from the depressing symptoms as well. The first stage is the physical examination of the breasts but the reports are given after checking the mammogram. This is a type of X-ray to check any signs of the development of cancer in the breasts.
Besides that, the patient should also discuss her concerns about the hormone therapy she is taking. After the reports, the doctor will evaluate the effects of estrogen delivery.
On the flip side, if the patient is not comfortable with the hormone therapy, other milder forms of treatment can be used to curb hot flashes and depression from sleepless nights.
On account of its side-effects, hormone therapy might not be such a good idea. But other pills work fairly well to reduce these post-menopausal symptoms without any hormone treatment. Moreover, in order to reduce vaginal dryness, you can simply use petroleum jelly. Luckily, there are some non-hormonal preparations available to help you deal with osteoporosis and other major health risks.